While 2020 has brought its challenges to all of us, it is important that we celebrate the small successes and reflect on those things that made our life and those of our families and friends better in the past 12 months. 
With the pandemic rising in intensity and the country wide lock-downs that started in March, I made a conscious effort to use that valuable time for retrospection and put into action an exciting plan that I truly wanted to follow.  The result was Painless Universal and in it I found a way to support those people that everyday have to live with mental or physical pain.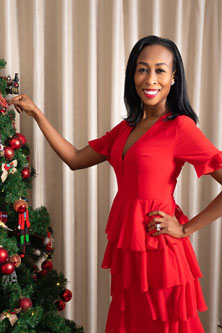 Everyone has a story of challenge and overcoming adversity and I wanted to celebrate this journey. 
Since then,  I have been overwhelmed by the response and wonderful insights shared with me from a tremendously wide range of individuals from around the globe.  This has made me realise that there is so much to be proud of in people from all societies.  
Thinking ahead, we have much to look forward to in 2021.  Painless Universal will continue to have shows that benefit many and hopefully will allow this platform to positively impact  people and organisations that want to make improvements in how pain is viewed by the wider society.
I want to wish everyone the very best holidays, Merry Christmas and that 2021 will be what you dreamed of; pain free and moving ever closer towards your dreams.